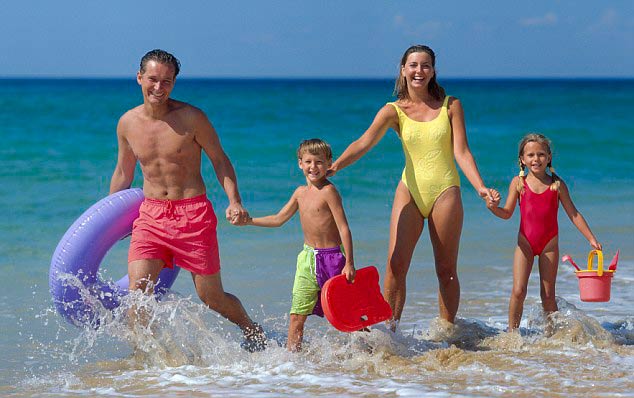 Coming to Batumi with family the question arises how to diversify leisure time make it more exciting for children so that the trip was remembered not only by the sea and watermelons but also left bright, pleasant memories. Therefore now we will tell you where to go in Batumi with child. These places will fill you with energy and give you many positive emotions. Visiting these places  will be interesting for adults too.
Ferris Wheel. One of the main attractions of Batumi. The height of the construction is 55 meters. There is a wonderful view – you just need to capture it in photograph. One revolution takes about 10 minutes. Altogether there are 40 passenger capsules in which 240 people can be accommodated. The attraction is on the boulevard in Wonderland Park. There are no long queues near it. The entry price  is 3 GEL ($1.2). It could not be visited by  children under 7 years, pregnant women. Children younger than 14 must be accompiend by an adult.
The 6 May Park. You can visit there:
1. The Dolphinarium. The show takes place three times a day. The ticket price is 15 GEL ($6.13) in the afternoon and 20 GEL($ 8.17) in the evening. They are bought a couple of days before the event or on the same day. Performance appeals to  children and adults: dolphins-dancers-acrobats jumping through rings and making somersaults will give a lot of positive impressions and emotions. If you want to swim with dolphins, register in advance (preferably a month before). Such dolphin assisted therapy is often used in the treatment of diseases and ailments. The cost of the session for adults is 150 GEL ($60) and for children is 100 GEL ($40).
2. Nurigeli Lake. In addition to the beautiful view you will enjoy such entertainments: boating, catamarans, feeding ducks.
3. Playgrounds. The atmosphere of the fairy tale prevails there: merry-go-rounds, trampolines, hammocks, swings and statues of cartoon characters, with whom one wants to make a photo. Merry fun is Labyrinth of Desire. If before the passage of the whole way to make a wish and reach the Pillar of Dreams it will come true!
4. Zoo. It has three sectors. Only in the third sector adults pay 2 GEL($ 0.8) where there are birds and primates. Feeding animals is not allowed. You can meet zebras, monkeys, antelopes, deer, kangaroos.
5. Open air cinema. Funny cartoons should be liked by little children.
Aquapark. A small but bright welcoming Batumi aquapark is very liked by children. It is located in the Aqua Park Hotel. At your disposal there will be 5 pools and 6 slides, sun beds, sunshades, a cafe-bar with ice cream, drinks and cookies. Opening hours are from 10 am to 8 pm. The entrance fee is 25-30 GEL ($12) and for children under 7 years old it is free.
Amusement Park Tsitsinatela. It is surrounded by mountains and the sea. It is 30 minutes drive from Batumi, if you go to Kobuleti. In total there are 36 attractions. The roller coaster, the castle of horrors and the room of laughter the most popular among them. The attractions are modern and interesting designed both for children and adults who want extreme sensations (ticket prices are 1-10 GEL). The park is open from 6 pm to 12 pm. When it is getting dark the magical atmosphere prevails around – lights, ribbons, child`s laughter. On the territory there are also a karting area, a small bar, a bowling alley with 4 lanes. The season lasts from June 1 to August 30.
Birds in the seaside park. Entrance to the territory is free. Among the birds there are swans, ducks, pelicans and guinea fowls. Nearby there is an aviary with peacocks, which most of all please children with their magnificent tails and arrange a full-fledged show.
Batumi Mall. Shopping center along 88 Gorgiladze street where there is a children's playground. Here the younger generation will be interested by:
1. Slot machine hall. At a price of 1 GEL the card is bought on which you can put money. Almost all gambling slot machines cost 2 GEL. The slot-machine of virtual reality attracts most attention.
2. Zoo corner. Cost of visiting is 7 GEL. There are cages with animals and aviaries where they can move much freer. In the enclosure you can go and feed the animals from your hands.
Hippodrome. Every child from the earliest age dreams to ride a horse. Why not to realize this desire here? There are different prices from 30 to 250 GEL (12-102 $) depending on the duration of the lesson and the place of its conduct. Communication with such beautiful animals not only raises the mood, but also teaches the kids to behave properly with our smaller brothers. Who knows maybe after this lesson your child will want to go horseback riding.
There is definitely a lot of things to see with children in Batumi! The main thing is do not mix up anything and do not start to actively participate in all these entertainments! Although … why not! In the soul we will always be small children but often forget about it!
https://rock-hotel.org/wp-content/uploads/2018/08/triphints.ru_-1.jpeg
398
634
Iryna Ryabchenko
https://rock-hotel.org/wp-content/uploads/2018/02/rock-hotel-logo.png
Iryna Ryabchenko
2018-08-31 12:39:16
2019-01-17 11:17:17
Where to go with child in Batumi