Adjara is one of the most beautiful region of Georgia, where besides amazing sights there is an opportunity to visit wineries with their cellars and endless vineyards. We will tell you where to buy good wine in Batumi, how much it costs and with wich technology it is made. To start with, consider the wineries, which are located in the vicinity of the city.

1. Adjarian Wine House. In the 18th century there was a winery at this place. There is now the winery, which are a wine cellar and a tasting room. There produce a white dry and semi-dry wine (the price per bottle is 15-17 GEL), but everyone goes to taste and buy a bottle of unique rose wine "Porto-Franco" (the price is 50 GEL). This exclusive drink is made from the Chkhaveri grape variety. The number of bottles is limited – only 7000, so you can only buy it directly on-site. Visitors can taste the wine, explore the vineyards, watch the wine production process, taste the local cuisine.

Address: village Adjaristskali, Khelvachauri municipality, 20 kilometers from Batumi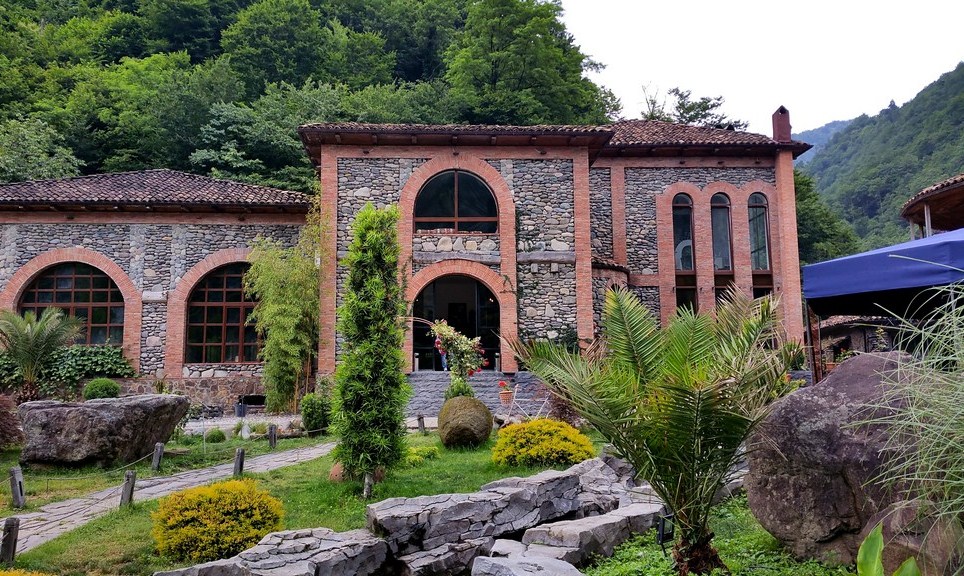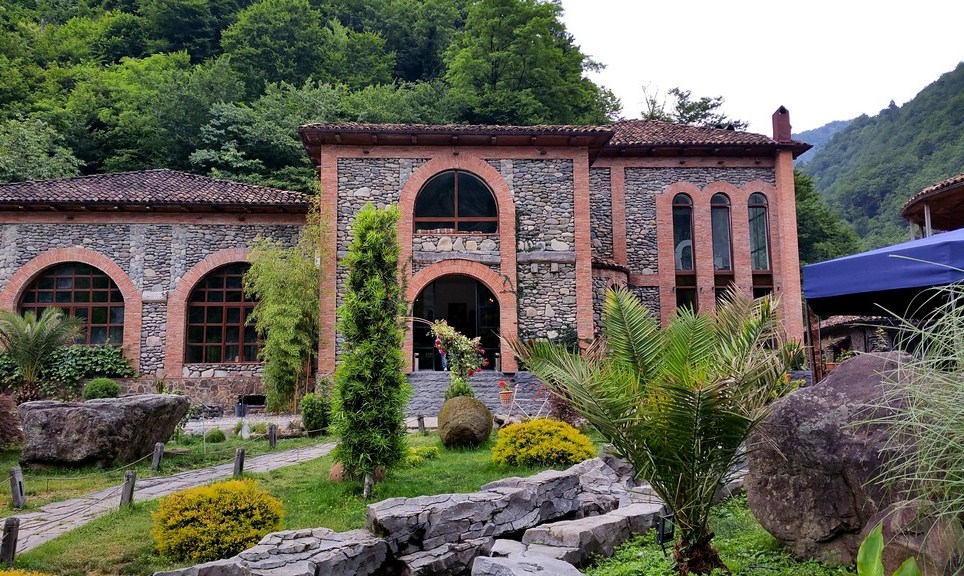 2. Nodar Sharvashidze`s Wine Cellar. Here, the wine is stored in oak barrels – it gives the drink a special taste and fortress. There is an opportunity to wander along the amazing vineyards, participate in the process of creating wine, taste delicious drinks and taste dishes prepared from natural ingredients. You can buy different types of wines: Chkhaveri, Odgaleshi and Tsolikauri. If you`re getting a little tired with fresh air and pleasant emotions, you can stay there for the night.

Address: village Pirveli Maisi, Keda municipality, 45 kilometers from Batumi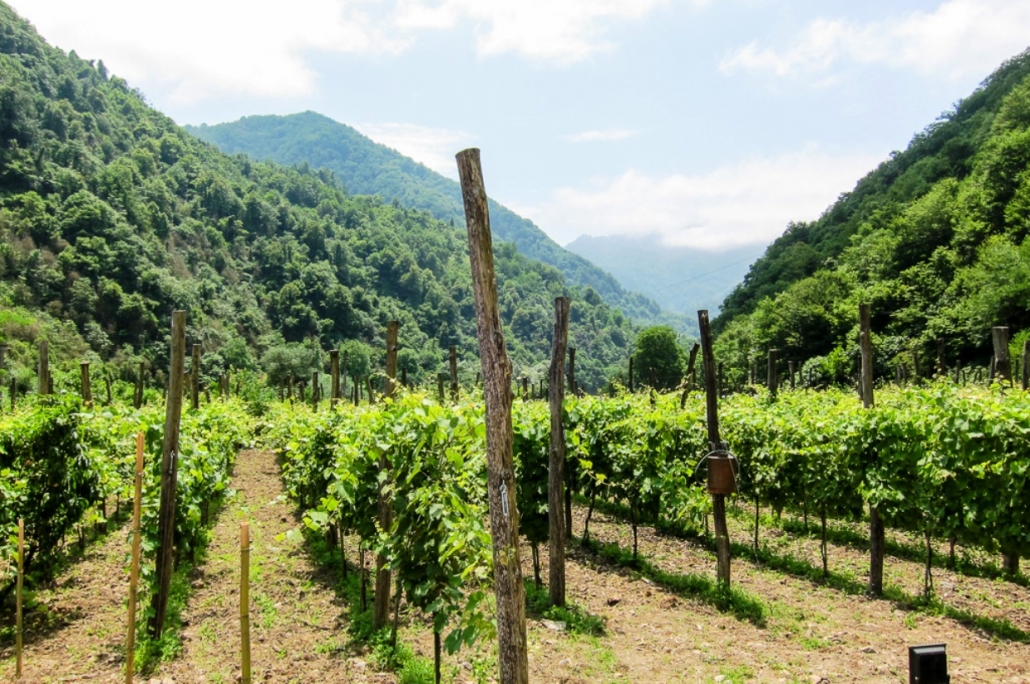 3. Lado Shavishvili`s Wine Cellar. It belongs to the sweetest married couple – Lado and Eliko. Besides wine tasting, you will definitely be shown all the farming (vineyard, hazel), marani (wine cellar, components of which are kvevri, clay jugs buried in the ground for storing wine, and satsnaheli, crockery for squeezing juice from grapes). There is an opportunity to taste the national cuisine, explore the local culture and folklore. At the end of August, you can also taste the most delicious grape varieties, participate in the grape harvest,  get learning the stages of the winemaking process. In this winery you can buy such types of wines as Chkhaveri and Tsolikauri (price per bottle is 15-25 GEL), as well as stay overnight.

Address: village Vaio, Keda municipality, 45 kilometers from Batumi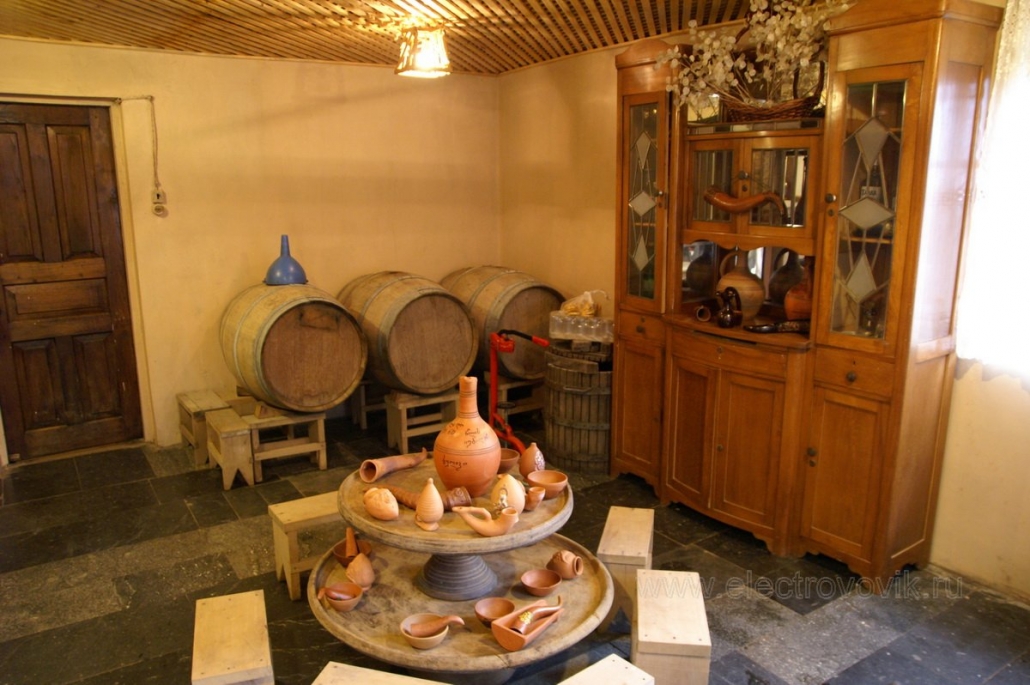 4. Nuri Sarabidze`s Wine House. Family village house with a large vineyard and a wine cellar where wine is stored in kvevri and oak barrels. Visitors, besides wine from local vineyards, can taste chacha, get learning with traditions, folklore, local culture, and gradual technology of winemaking. There produces several types of wines – Aladusturi, Ojaleshi and Tsolikauri. Drinks can be bought on-site (price per bottle is 15-25 GEL). It is possible to spend the night.

Address: village Hegelidzeebi, Keda municipality, 49 kilometers from Batumi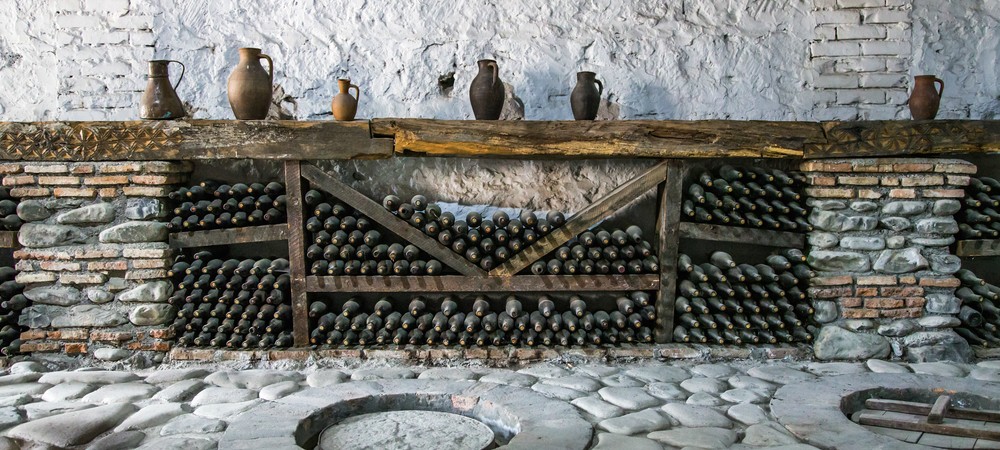 5. The Avaliani Brothers' family wine cellar. It is family marani of Zurab Avaliani. Wine is stored in 19 earthenware jugs kvevri and oak barrels. There will be a wine tasting for guests, get to know with local traditions and the daily realities, national culture, show the process of making wine. Wine that you can taste and buy on-site: Krahuna, Tsolikauri, Tsitska, Rkatsiteli, Chkhaveri and Saperavi (cost per bottle is 15-25 GEL).

Address: village Dandalo, 55 kilometers from Batumi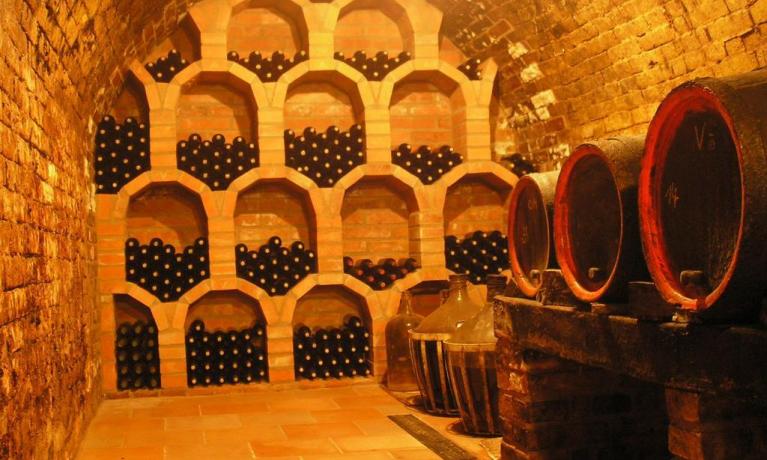 If you would like to taste the wine directly in Batumi, we recommend to visit the following places.

6. BQ Wine Bar. It is cozy place with home atmosphere. The owners of the institution are the couple – Becka and Dasha. Becka conducts wine tasting (6-7 wines to choose from), tells about an origin story and places of cultivation of different grape types. The peculiarity of the bar is that they will not propose a menu here – they just propose a cheese plate, vegetable salads and shish kebab, but this is the highlight – the emphasis is more on hospitality and the special atmosphere. Real wine gourmets should definitely appreciate this place – here you can buy unique wine samples. The cost of tasting is  from 30 GEL per person, the price of one bottle of wine is 40-80 GEL.

Address: Zurab Gorgiladze street, 18, Batumi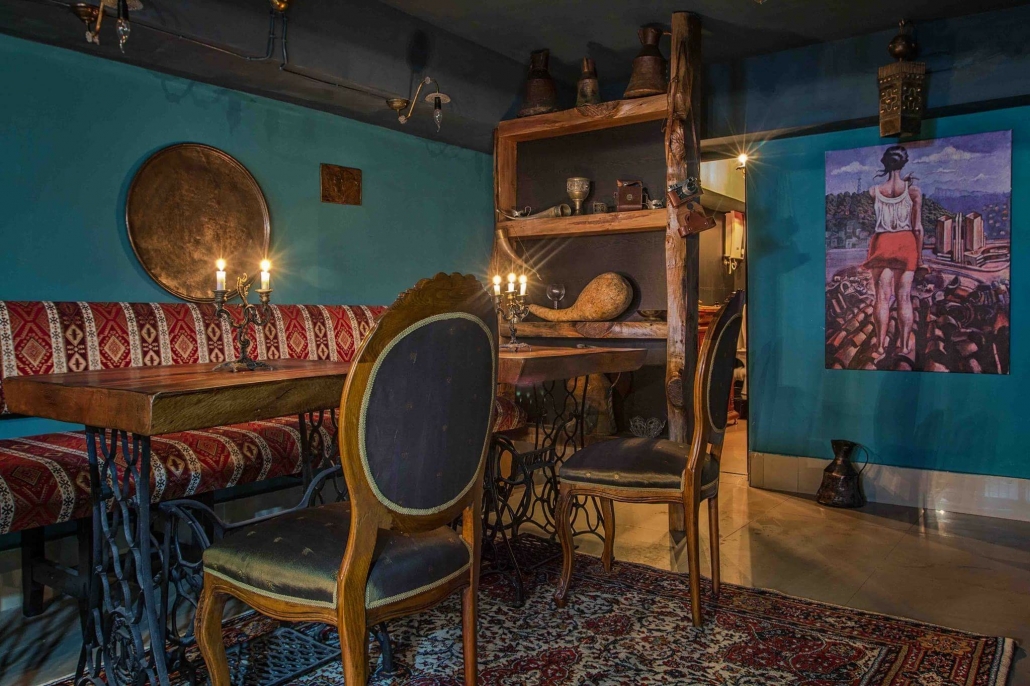 7. Wine Room Batumi. Wine sold in this establishment is made in kvevri using the old Georgian technology. It is unfiltered – it gives the drink a special taste. The consultant will tell you about the distinctive features of the Georgian wine production, hold a tasting. Good location (in the center of the old town), a beautiful cozy veranda with plants and magnificent view, a wonderful assortment and a large selection of wines will pleasantly surprise you.

Address: Ahmed Melashvili street, 17/19, Batumi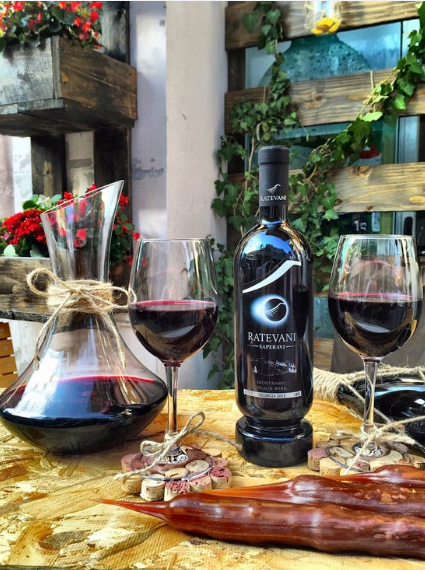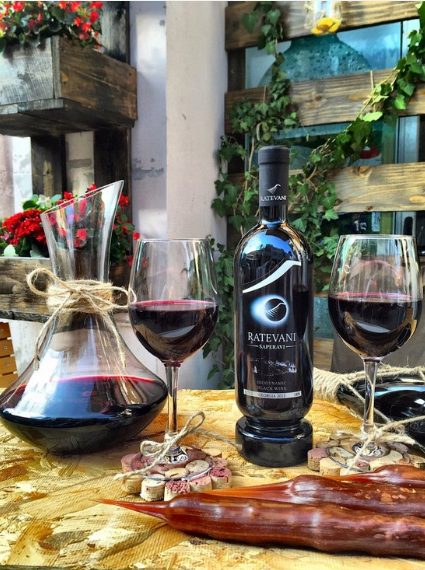 After a pleasant wine tasting, you always want to relax. Rock Hotel First Line, which is located on Sheriff Khimshiashvili Street 15-A, on the 9th floor, is always open for our dear guests! With us you will feel a special atmosphere and comfort. We remind you, you can also order breakfast in the room. We do our best to make the guests satisfied with our service!
https://rock-hotel.org/wp-content/uploads/2019/06/основная-1.jpg
771
1199
Iryna Ryabchenko
https://rock-hotel.org/wp-content/uploads/2018/02/rock-hotel-logo.png
Iryna Ryabchenko
2019-06-24 14:25:29
2019-06-24 14:25:31
Where to taste wine in Batumi