Coming to any city, you want to explore every inch of it: walk through the most famous places where there is a lot of fun and noise, and also feel like an indigenous person walking along quiet streets and visiting to small cafes that attract you fresh baking and coffee. We offer our top best coffee shops in Batumi and look forward to your feedback in the comments.
1. Coffetopia. The interior is decorated in oriental style, the walls and ceilings are carved and decorated with mirrors. There are two halls and the veranda on the street. In summer you can enjoy delicious coffee in the fresh air, contemplating the fountain "Neptune" and the theater square. This is one of the few places where coffee beans are brought, and then already roasted and ground there. There is a wide selection of coffee and sweets.
Open: monday-sunday from 09:00 to 00:00
Address: st. Constantine Gamsakhurdia, 6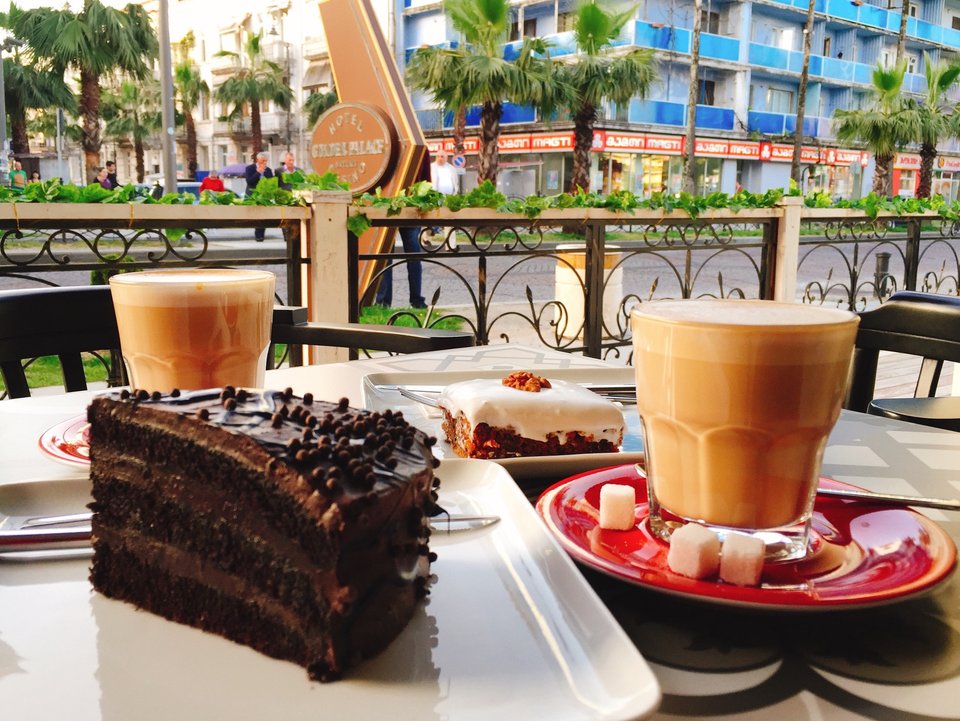 2. Basil Specialty Coffee and Wine Bar. A place where it is worth to drink high-quality aromatic coffee surrounded by the old batumi houses of the royal era. In the evenings, there is a special atmosphere – films are shown sometimes on the next wall through the projector, regulars often are visiting. The kindly owner will meet you at the coffee shop, who will happily hold a master class in making coffee using a special technology.
Open: monday-friday from 18:00 to 01:00, saturday-sunday from 12:00 to 01:00
Address: st. Memed Abashidze, 18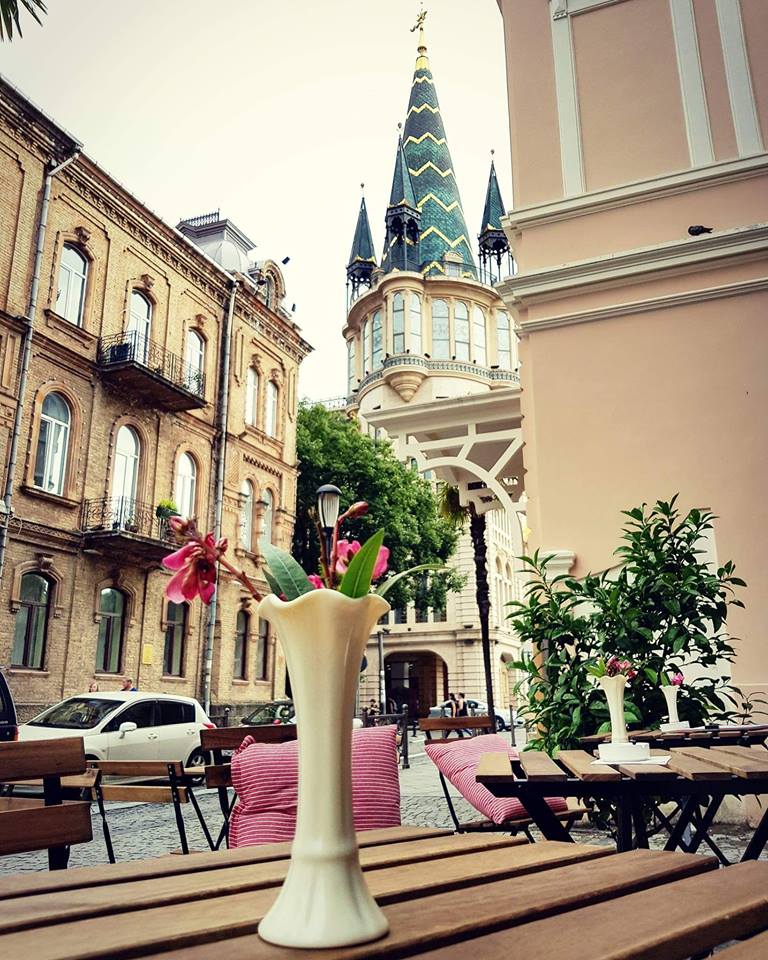 3. Chocolatte coffe-room. The institution is located in the heart of the old city. In the atmospheric cafe you can enjoy a relatively inexpensive delicious coffee and a variety of sweets. There are also full breakfasts – syrniki (fried quark pancakes), pancakes, poached eggs. Among the desserts they offer pies cooked according to grandma's recipes, charlotte, cupcakes, chocolate chip oatmeal cookies. Guests can ask for board games, to read books, to see exciting photos of Iyako Kunchuli.
Open: monday-sunday (except Friday) from 08:00 to 16:00 and from 19:00 to 22:00
Address: st. Memed Abashidze, 13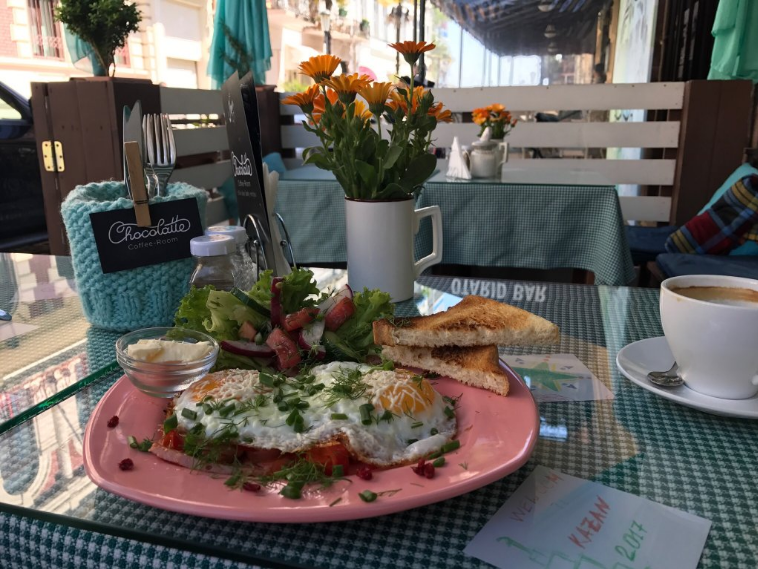 4. Me.KAVA espresso bar. Going to the coffee shop, you can meet the friendly owner Asya. She is well versed in coffee, brews it and often brings new, interesting varieties. This is the only place where coffee can be brewed with soy milk.
Open: monday-sunday from 09:00 to 22:00
Address: st. Merab Kostava, 25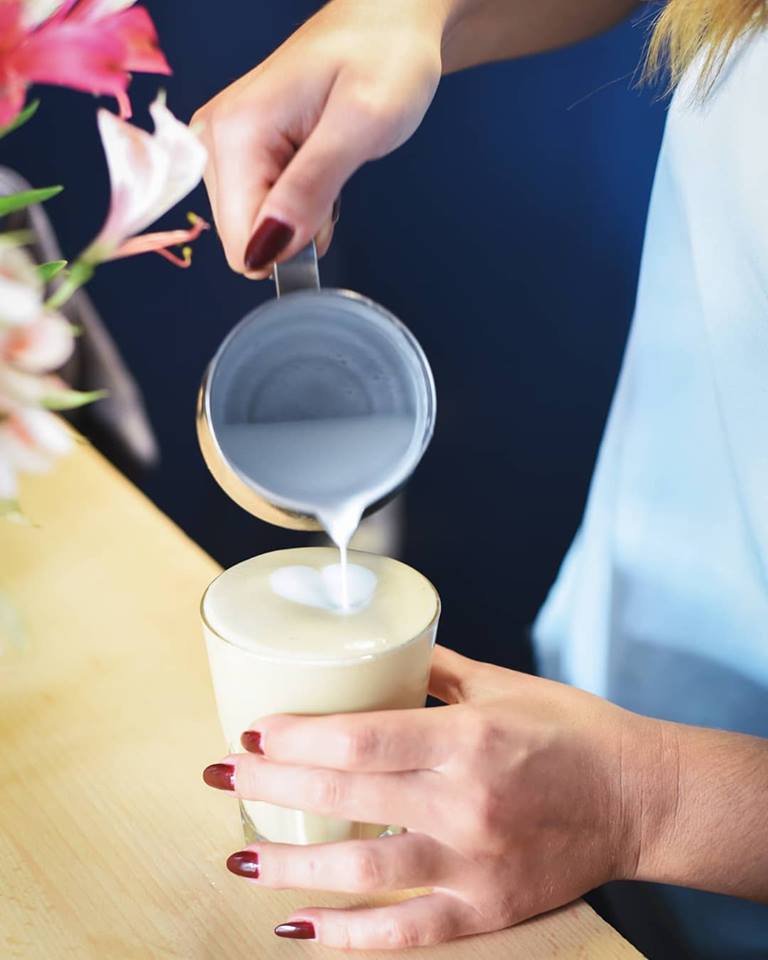 5. Espresso Bar Sinatra coffee bar. For real coffee lovers, this place is paradise: 90 types of coffee, for every taste, with various additives, alcohol, ice cream. Guests will also be pleasantly surprised by the presence of Mexican, Italian and French cuisine. Cafe is located near the astronomical clock.
Open: 10:00 to 00:00
Address: st. Nodar Dumbaze, 12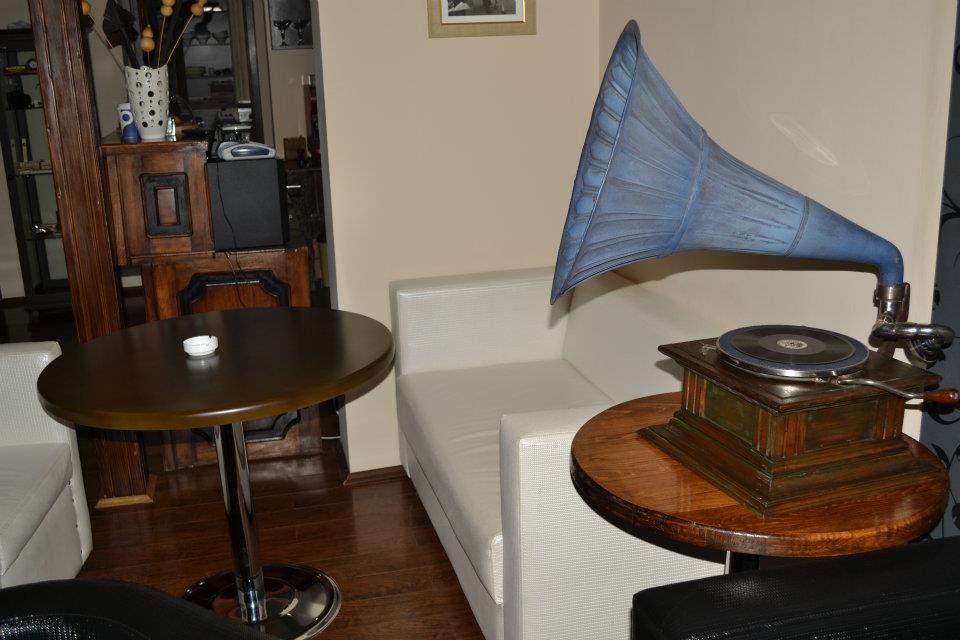 6. Rhino Coffee. First of all, I would like to mention a very beautiful minimalistic interior and a pleasant atmosphere. Baking is made with natural ingredients with the addition of Bourbon vanilla, Arabian cinnamon and cane sugar. You can try special sweets – matcha biscuits with the taste of green tea, sinarolas, ginger biscuits with natural dark chocolate. They make here delicious coffee with high-quality grains, different types of tea, refreshing summer drinks.
Open: monday-friday from 10:00 to 20:00, saturday-sunday from 11:00 to 20:00
Address: st. Memed Abashidze, 60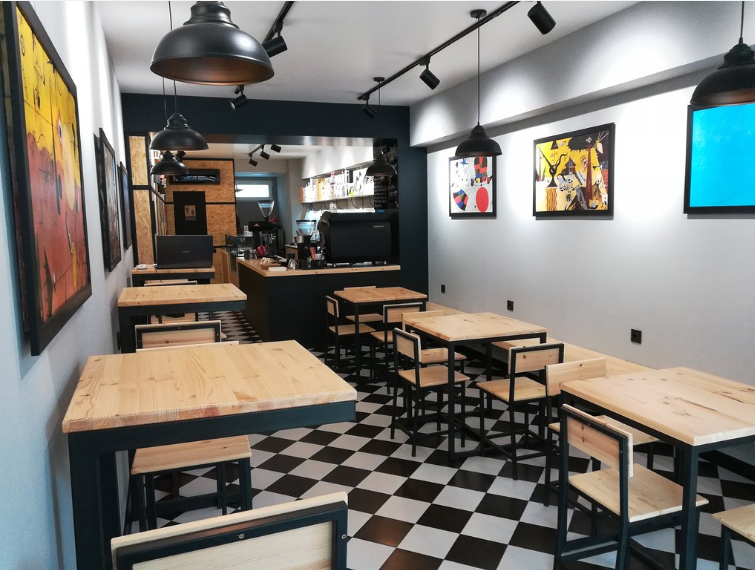 Our hotel in rock style Rock Hotel First Line is located in 2 kilometers from Rhino Coffe at 15-A Sheriff Khimshiashvili street, on 9th floor. We remind that you can not only relax with us, but also order some breakfast in your room! We are doing our best to make you as satisfied as possible with our service!
https://rock-hotel.org/wp-content/uploads/2019/04/общая.jpg
350
960
Iryna Ryabchenko
https://rock-hotel.org/wp-content/uploads/2018/02/rock-hotel-logo.png
Iryna Ryabchenko
2019-04-08 09:43:47
2019-04-08 09:43:49
Cozy coffee shops in Batumi